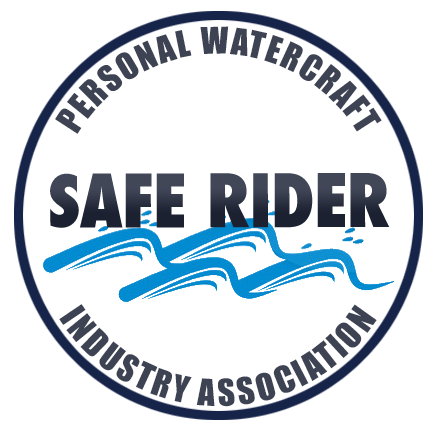 The safe rider program is an initiative to educate personal watercraft users on safety while asking them to sign a pledge committing to the safe and responsible operation of their PWC. 
The pledge, which is easy to remember by the acryonm S.A.F.E. R.I.D.E.R, asks Personal Watercraft users to take the following steps toward fun and safety:
Scan the water for hazards and other boats
Avoid aggressive manuevers
Follow local boating laws, including rules to prevent the transfer of invasive species
Examine your equipment
React to Conditions
Insist on a safe distance from other boats, swimmers and fixed objects
Drive sober
Evaluate weather and waterways 
Respect the environment by avoiding fuel spills and operating close to marine life
To take the pledge, visit the Safe Rider Pledge page.